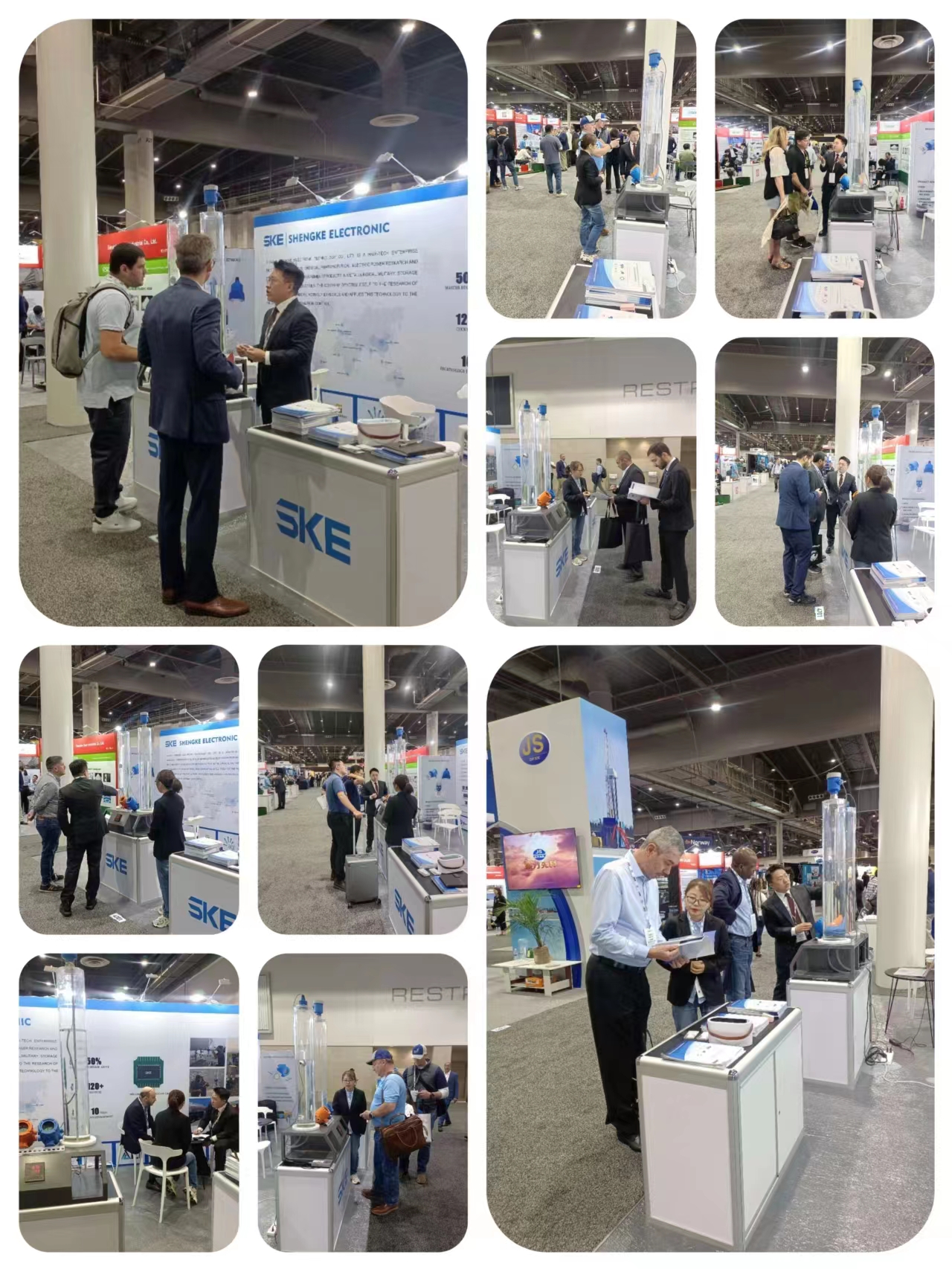 From May 1st to 4th, local time in the United States, Shaanxi ShengKe Electronic Technology Co., Ltd (SKE) appeared at the world's largest and most authoritative oil and gas equipment exhibition - 2023 OTC (Offshore Technology Conference), exhibiting automated measurement technology with exhibitors from various countries and regions around the world.
Liquid level and level measurement systems and solutions of SKE have attracted a large number of customers from the United States, Germany, Mexico, Brazil, Canada, the Middle East and other countries and regions to visit and consult, and some old customers also came to Houston as scheduled.
As a representative of China's self-developed automation instruments, SKE demonstrated to visiting customers the measurement process of ultrasonic external liquid level sensors, externally mounted switches, 80GHz radar level transmitters and other products, which were well received by customers, especially the externally mounted one, a new type of completely non-contact measuring instrument. The liquid level gauge is very popular, and some customers even expressed their intention to act as an agent on the spot.
This exhibition has not only improved the brand recognition and influence of SKE in the world, but more importantly, we have learned about a more comprehensive customer group and customer needs. While accepting a large number of OEM orders, we must also meet the needs of customers for customized products. Continuous improvement of technology, perfect products, so that the world can feel the charm of instruments made in China.